Since its inception, EPEX SPOT has been one of the pacemakers driving forward the integration of Europe's electricity market. This made us one of the architects of the Internal Energy Market. Regulation and Energy Policy plays an important role in the setup and further development of the market.
CACM Regulation
The EU Regulation establishing a guideline on Capacity Allocation and Congestion Management (CACM), in force since 14 August 2015, obliges all EU member states to officially designate an Electricity Market Operator (Nominated Electricity Market Operator – NEMO) for the Day-Ahead and Intraday markets. Its objective is to promote effective competition in the generation, trading and supply of electricity, to ensure the optimal use of the transmission system while respecting the need for a fair and orderly market and price formation. CACM gave a new regulatory framework for cross-border trading and Market Coupling within the EU rendering the latter mandatory. The CACM regulation clearly defines the tasks and obligations of TSOs and of Power Exchanges designated as NEMOs.
A NEMO designated in one member state can operate power spot markets in other European countries, using its NEMO status as a "passport". They can do so within the framework of Multi-NEMO arrangements, setting the conditions for accommodating more than one exchange in a bidding area.
All NEMOs Consultation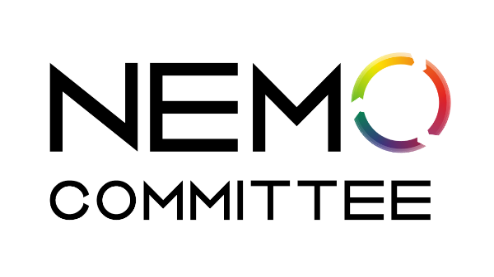 In accordance with Article 9 of the Commission Regulation (EU) No 2015/1222 of 24 July 2015 establishing a Guideline on Capacity Allocation and Congestion Management ("CACM"), the Nominated Electricity Market Operators ("NEMOs"), where relevant in cooperation with the TSOs, on 14 February 2017 submitted to regulatory authorities the following proposals for terms and conditions or methodologies:
A proposal for the price coupling algorithm and for the continuous trading matching algorithm (Algorithm proposal), incorporating a common set of requirements for the price coupling algorithm (DA Algorithm) and the continuous trading matching algorithm (ID Algorithm), in accordance with Art. 37 (5) and 37 (1) of CACM;
A proposal concerning products that can be taken into account in the single day-ahead and single intraday couplings, in accordance with Art. 40 (1) and Art. 53 (1) of CACM;
A proposal for a back-up methodology to comply with the obligations set out in Article 39 and 52 of CACM, in accordance with Art. 36 (3) of CACM;
A proposal on harmonized maximum and minimum clearing prices to be applied in all bidding zones which participate in single day-ahead and single intraday couplings, in accordance with Art. 41(2) and Art. 54 (2) of CACM.
This follows a public consultation held in accordance with Article 9 of CACM which ran from 3 November 2016 to 2 December 2016. A consultation workshop for stakeholders took place on 14 November, in cooperation with the TSOs.
In accordance with CACM, by 18 months after the entry into force of this Regulation, i.e. by 14 February 2017, the proposals have been submitted to the regulatory authorities for approval.
The consultation feedback received from stakeholders has been duly considered. The justification document describes to what extent and why the stakeholders' requests have (or have not) been adopted in the final proposals.
The methodologies have been prepared and approved by all NEMOs via the NEMO Committee, an organization of all NEMOs to discuss and facilitate the implementation of the CACM requirements, in cooperation with relevant TSOs, in accordance with CACM.
In case you would have any questions, feel free to contact us: consultation@nemo-committee.eu.
Attached documents:
The final proposals submitted to regulatory authorities (click here to access):
Related documents:
Consultation Workshop:
Consultation Feedback:
Approved methodologies:
NEMO Committee Documentation
REMIT
Regulation on Wholesale Energy Market Integrity and Transparency (REMIT) is an EU regulation adopted in 2011 designed to establish a common discipline on all European power markets, by increasing transparency and stability, and at the same time fighting insider trading and market manipulation.
REMIT outlines the obligations of persons professionally arranging transactions (PPATs). EPEX SPOT, as a dedicated PPAT is bound to comply with REMIT regulation. In this sense, the following 3 pillars are identified:
1/ Article 15 of REMIT stipulates that any PPAT in wholesale energy products who reasonably suspects that a transaction might breach Article 3 (prohibition of insider trading) or 5 (prohibition of market manipulation) of REMIT shall notify the national regulatory agency without further delay. Furthermore, any PPAT shall establish and maintain effective arrangements and procedures to identify breaches of Articles 3 or 5.
2/ In the context of REMIT, the European Regulation on wholesale energy market integrity and transparency, the energy sector is asked to report trading data towards ACER, the Agency for the Cooperation of Energy Regulators (REMIT Article 8).
In order to support our members with this task, EPEX SPOT has implemented reporting services, making individual data available to members on a daily basis in ACER format. As an ACER approved Registered Reporting Mechanism (RRM), EPEX SPOT offers reporting services for data of all orders and transactions concluded on our markets towards ACER.
Article 8 of REMIT outlines the obligations relative to data collection and it stipulates that, among others, any market participant or any PPAT is required to report to ACER details of their transaction and orders to trade in relation to wholesale energy products, including the price, quantity, date and time of transactions.
3/ Article 9 of REMIT defines market participants registration obligations. In this sense, any market participant that enters into transactions which are required to be reported to ACER has the obligation to register with the competent national regulatory authority. 
MiFID II
Directive 2004/39/EC on markets in financial instruments ("MiFID I") and its supplementing acts will very shortly be replaced and amended by Directive 2014/65/EU on markets in financial instruments ("MiFID II") and its implementing acts including Delegated Regulation EU/2017/565 ("Regulation 2017/565") entering into force as from 3 January 2018.
In this context EPEX SPOT would like to inform its members that MiFID II does not modify the current legal framework applicable to products traded on EPEX SPOT markets. Contracts traded on EPEX SPOT Market Segments (Day-Ahead, Intraday, French Capacity Guarantees) still benefit from the "spot contracts" exemption now set forth under Regulation 2017/565.
Therefore, no action is required.
For any specific query, please contact your Key Account Manager.
Benchmark Regulation
The European Power Exchange has been authorised by the French Financial regulator AMF (Autorité des Marchés Financiers) as a benchmark administrator under EU Benchmark Regulation 2016/1011. This equals a seal of approval for EPEX SPOT's market indices with validity all over Europe. EPEX SPOT is the first power spot exchange to be listed as benchmark administrator in the registers of AMF and ESMA (European Securities and Markets Authority).
EPEX SPOT has established its Exchange Council as oversight body for the benchmark administration, making it a keeper of the benchmarks' integrity. In its independent oversight function, the Exchange Council approves the benchmark calculation methodology and any possible changes. Headquartered in France, EPEX SPOT initiated the authorisation procedure with the French financial regulator AMF. Authorisation was granted in early December and is valid in the entire European Union.
Key elements of the methodology are available here
The list of Exchange Council members is available here
If you have a requests related to the benchmarks in relation with Regulation 2016/1011 please contact benchmarks_compliance@epexspot.com.
For any question regarding our market data offers, please check our dedicated page.
Benchmark Regulation - Documentation