Our market surveillance mechanisms cater to society's need for confidence and secure a fair and orderly market. Market Surveillance at EPEX SPOT is institutionalised, and our methods have been building trust in the market since our inception.
Creating Trust in the Market
EPEX SPOT's Market Surveillance Office and the way it operates is unique in Europe. It is an independent exchange body that directly reports to the EPEX SPOT Management Board as well as to the Exchange Council. By monitoring all EPEX SPOT markets, it checks that the trading members comply with the EPEX SPOT Market Rules and the Code of Conduct, as well as with relevant European regulation (REMIT), at all times. It also plays a crucial role in interactions with regulatory authorities.

The Market Surveillance Office works with specific market indicators, complemented by deeper investigations when applicable. The Office is entitled to request information from Exchange members, including documents and the beneficiary of a transaction. If a breach of one of our Market Rules is proven, EPEX SPOT has the possibility to decide on a sanctioning procedure, for example membership suspension.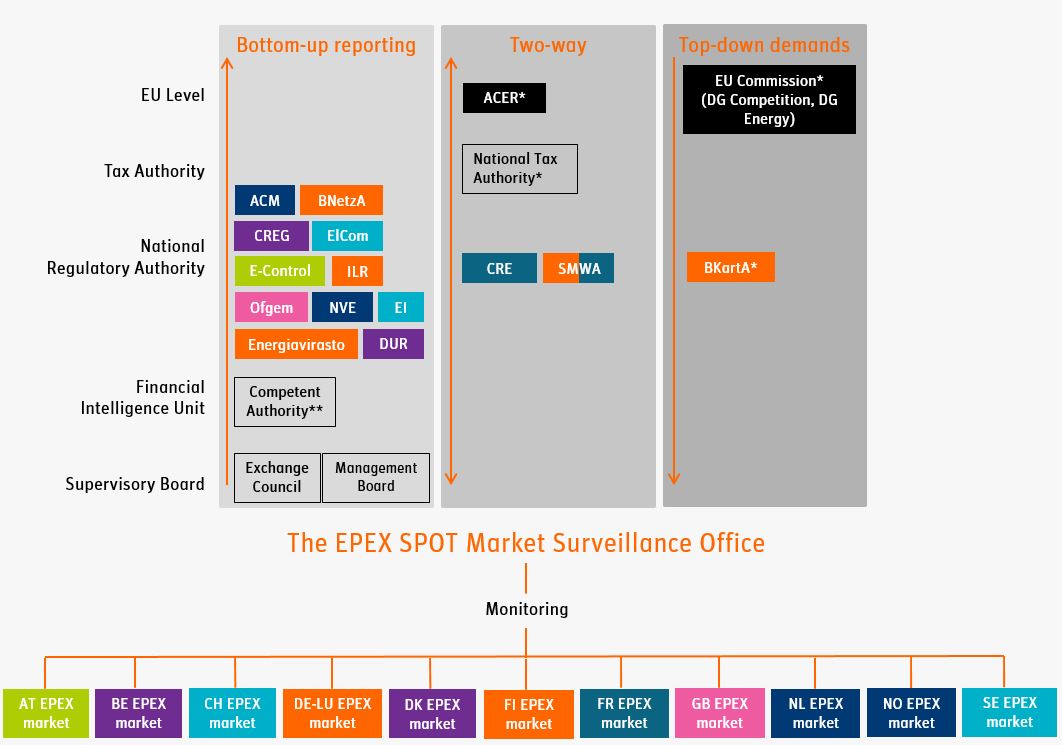 The Market Surveillance department has further built up fruitful relations with EEX Market Surveillance on power markets, as well as with the supervisory authorities and energy regulators in charge of monitoring EPEX SPOT markets. This is illustrated in the diagram below. In addition, the department is continuously involved in discussions on market monitoring at a European level and in the development of a comprehensive and efficient regulatory framework on market abuse in power markets..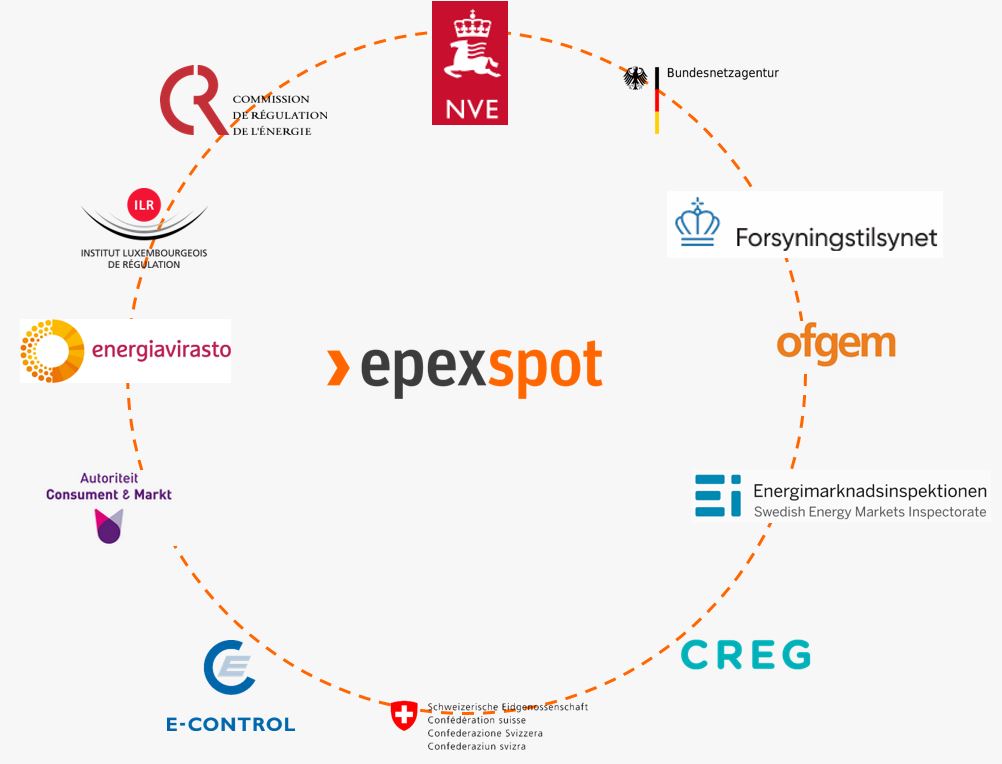 Training and Prevention
In addition to monitoring and investigating what is happening on the market, Market Surveillance is taking a strong stance for prevention. Through workshops and a constant dialogue, members are accompanied in meeting requirements, and encouraged to operate in compliance with the rules – to guarantee the integrity of all EPEX SPOT markets.

The purpose of these workshops is to offer a discussion area to EPEX SPOT Members. The goal is to encourage and facilitate dialogue to support the understanding of REMIT and EPEX SPOT Rules and Regulations. The outcome of each workshop and the discussions are summarized in a Q&A* document which provides the different views (common ground, difference of opinion, questions…) shared among members who participated in the workshop.

* The Q&A document is available in the Member area. EPEX SPOT Market Surveillance would like to remind you that it is not the purpose of these documents to issue any guidance and that these documents are not legally binding.
REMIT – Transparency and Integrity in the wholesale energy market
Article 15 of REMIT stipulates that any person professionally arranging transactions (PPAT) in wholesale energy products shall establish and maintain effective arrangements and procedures to identify breaches of the prohibition of insider trading as per Article 3 REMIT or prohibition of market manipulation as per Article 5 REMIT.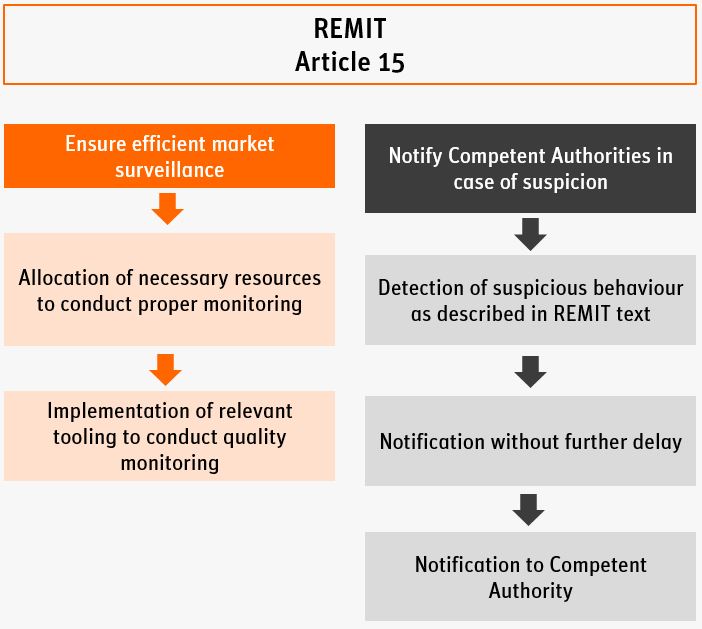 According to Article 15 REMIT, any PPAT in wholesale energy products, who reasonably suspects that a transaction might breach Article 3 or 5 of REMIT shall notify the national regulatory agency without further delay.