EPEX SPOT offers a wide range of data sets covering all our market areas, available through different modalities: from running subscriptions for files updated daily, to access to one-shot historical data – our offer fits your needs.
How it works
Text
Prices of our subscriptions vary according to data usage. In our Webshop they are displayed per month, for internal usage within the same legal entity only. All products are invoiced on a yearly basis.
During the order process, you will be asked to fill in a questionnaire concerning the usage you will make of the data you purchase. Usage can be internal, within your company only, or external, such as data display on a website, indexation, redistribution, use in marketing brochures etc. In the event of external usage of EPEX SPOT data, our market data team will send you a quote with the exact amount for the service required, and you will then enter into an agreement with EPEX SPOT.
Overview of the trading process
Text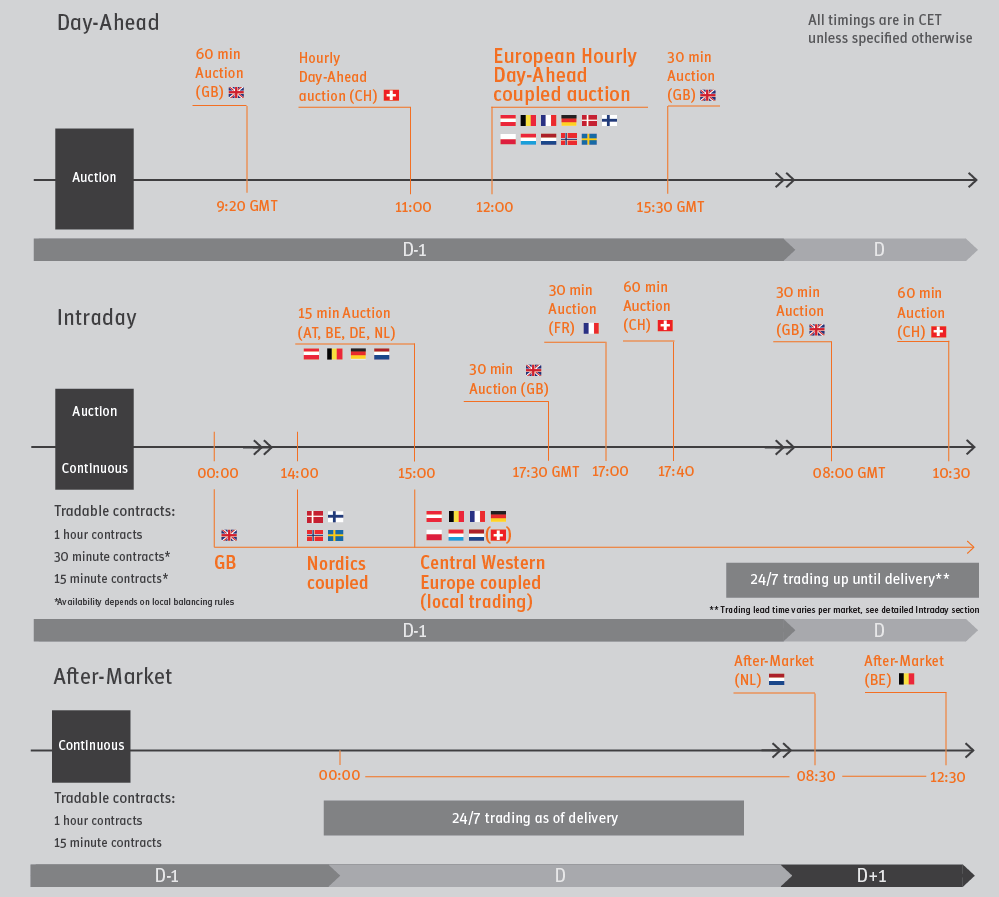 Types of Services
Text
Our Market Data offer covers different types of services:
FTP or webshare access: access to downloadable Excel or CSV files with public market results
Application Programming Interface (API) access: real-time access to the production data (all trades and orders)
Offer for Independent Software Vendors: access to the dedicated environment for the development of real-time interfaces with EPEX SPOT trading systems
Order Market Data
Text
Our EEX Group Webshop gives you access to a wide range of spot data, as well as to E-Learning modules available for all levels of expertise. You can browse our offer, select the packages that fit your needs and purchase them directly online. If you have any questions on our offers and conditions of usage, feel free to contact our Market Data team.