State Secretary Andreas Feicht visits EPEX SPOT headquarters
Paris, 07 February 2020. Andreas Feicht, State Secretary at the German Federal Ministry for Economic Affairs and Energy, visited the headquarters of the European Power Exchange on 6 February 2020.
After a discussion on power markets, the energy transition and the future challenges of the sector with representatives of EPEX SPOT, Andreas Feicht visited the Market Operations room.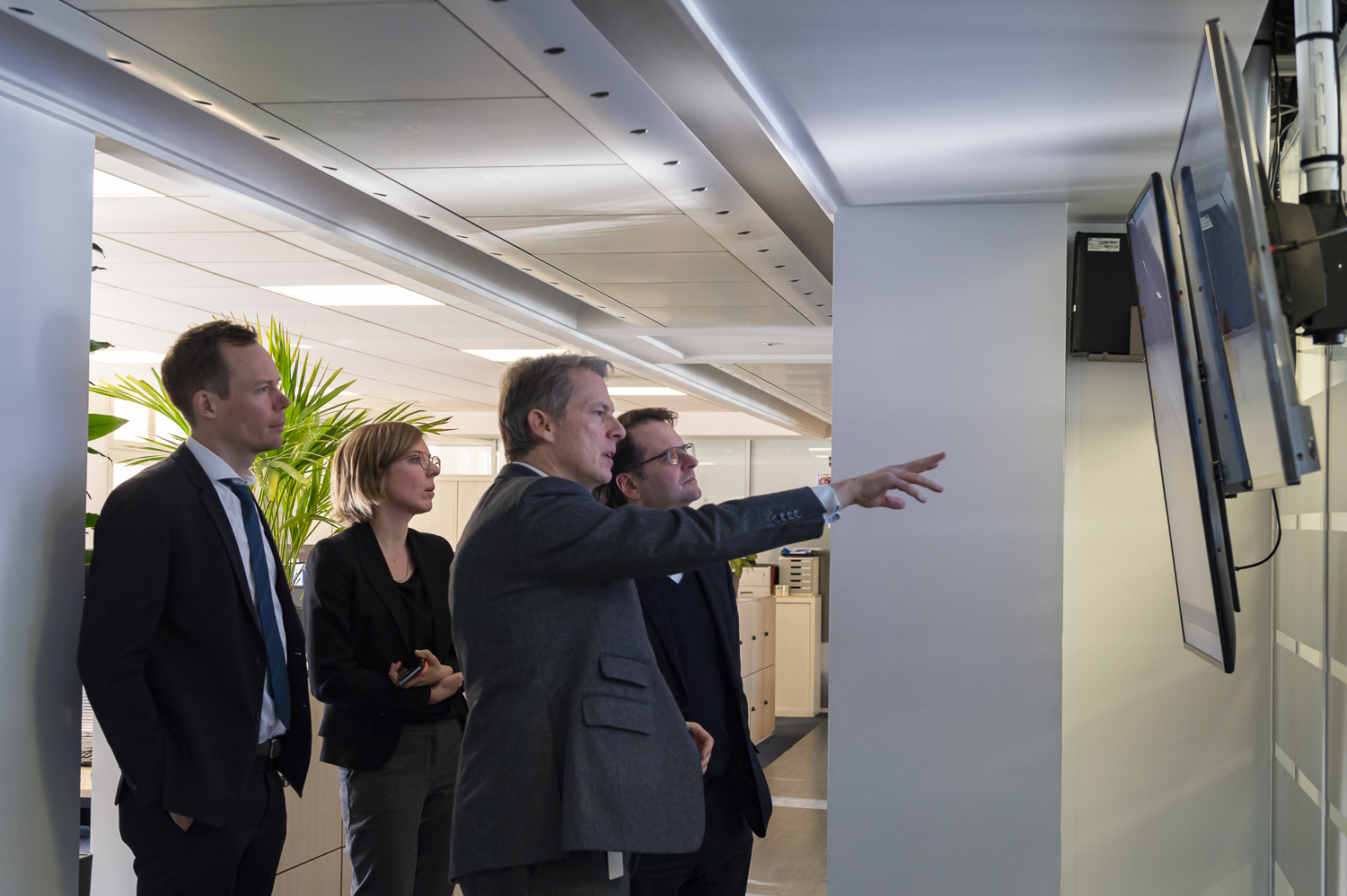 "Coupled electricity markets play a key role for security of supply in Europe and provide incentives for investment along the energy value chain" says Wolfram Vogel, Director of Public & Regulatory Affairs of EPEX SPOT. "On the German market, EPEX SPOT has introduced 15 and 30 minute products and facilitates trading until five minutes before delivery. A significant amount of renewables is very well integrated into the power market and their feed-in follows the market price signal, testifying that the market is essential for enabling the energy transition", he adds.
During the visit, EPEX SPOT underlined further initiatives undertaken to drive forward the decarbonisation of the power sector, such as efficient use of flexibilities at local level to alleviate grid congestions.
-Ends
The European Power Exchange EPEX SPOT SE and its affiliates operate physical short-term electricity markets in Central Western Europe and the United Kingdom. As part of EEX Group, a group of companies serving international commodity markets, EPEX SPOT is committed to the creation of a pan-European power market. In 2019, its 302 members traded 593 TWh – a third of the domestic consumption in the eight countries covered. 49% of its equity is held by HGRT, a holding of transmission system operators. For more information, please visit www.epexspot.com.
In 2019, EPEX SPOT celebrates 10 years of power, the company's tenth anniversary. More information about our history, along with a thank you message from our staff, is available here: https://www.epexspot.com/en/10years