Jean-François Conil-Lacoste receives Lifetime Achievement Award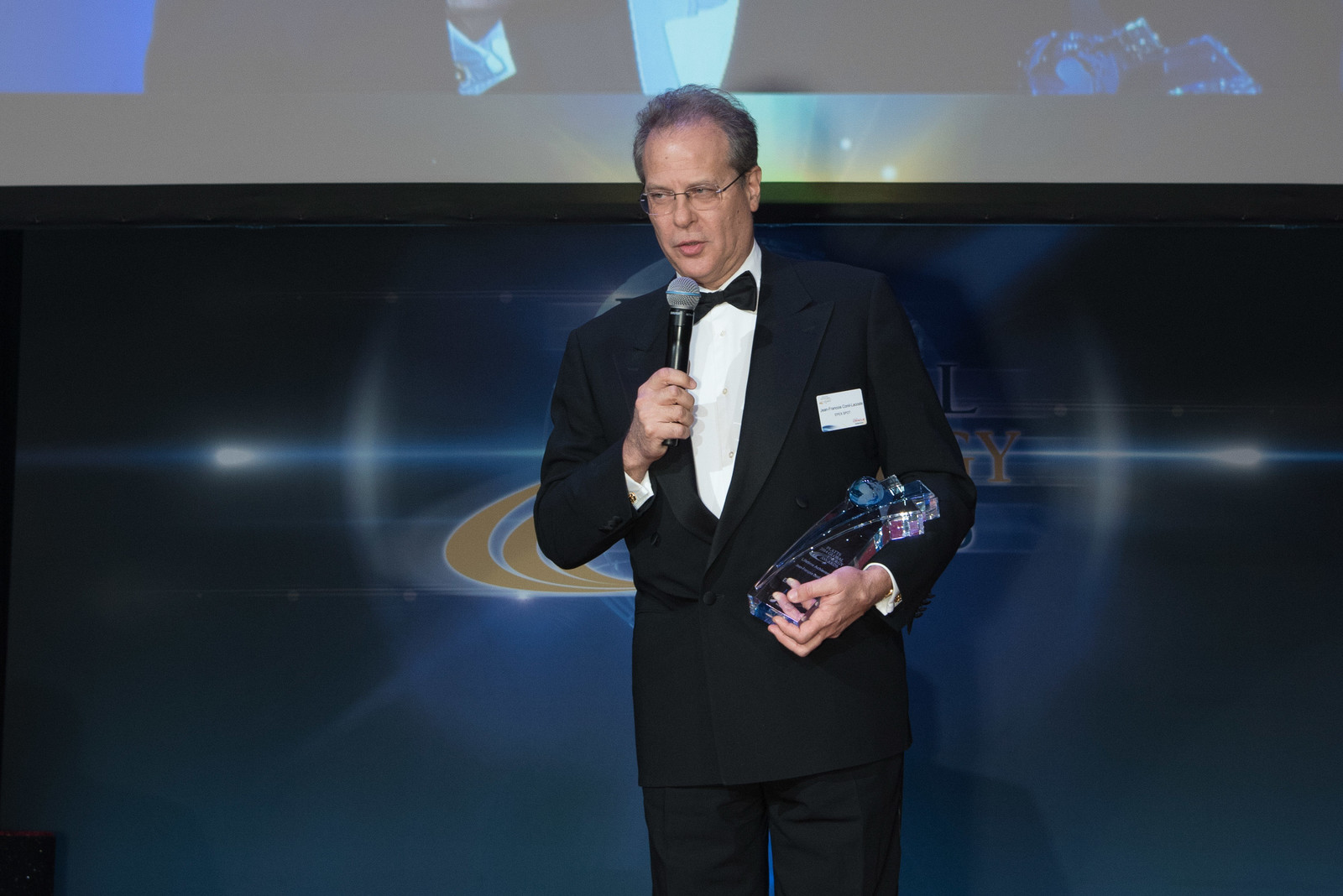 New York / Paris, 12 December 2014 – Jean-François Conil-Lacoste, Chairman of the Management Board of the European Power Exchange EPEX SPOT, has received the Lifetime Achievement Award at the 2014 Global Energy Awards, an annual program recognizing exemplary industry leadership. Judges were impressed by Conil-Lacoste's skill at balancing the fulfillment of political missions with the development of private companies. They recognized his efforts for the pan-European power market which have dramatic potential for social welfare gains in the European economy, as revealed by program host Platts, a leading global provider of energy, petrochemicals, metals and agriculture information, during the award gala in New York City on December 11.

With the Lifetime Achievement Award, Jean-François Conil-Lacoste is rewarded for his long-lasting contributions to the creation of the pan-European power market. Jürgen Kroneberg and Pierre Bornard, Chairman and Vice-Chairman of the Supervisory Board of EPEX SPOT, jointly say: "Congratulations! Jean-François is the right choice. His achievements have shaped the way we trade power in Europe. We are pleased and proud."

Conil-Lacoste has led the creation of the French Power Exchange Powernext in 2001, initiated the landmark launch of the European Power Exchange EPEX SPOT in cooperation with Leipzig-based EEX in 2008 and contributed to Price Coupling, an innovation that today serves for the implementation of the pan-European power market.

Established in 1999 and often described as "the Oscars" of the energy industry, the Global Energy Awards highlight corporate and individual innovation, leadership and performance excellence in 18 categories spanning the energy complex.

The European Power Exchange EPEX SPOT SE operates the power spot markets for Germany, France, Austria and Switzerland (Day-Ahead and Intraday). Together these countries account for more than one third of the European power consumption. EPEX SPOT also acts as market operating service provider for the Hungarian Power Exchange HUPX and operates the coupling between the Czech, the Slovak, the Hungarian and the Romanian markets on behalf of the local Exchanges. It is a European company (Societas Europaea) based in Paris with branches in Leipzig, Bern and Vienna. Over 220 companies from Europe are active on EPEX SPOT. 344 TWh were traded on EPEX SPOT's power markets in the first eleven months of 2014.