German Federal Environment minister Peter Altmaier visits European Power Exchange EPEX SPOT
Paris, 2 July 2013. The German Federal Minister for the Environment, Nature Conservation and Nuclear Safety, Peter Altmaier, today visited the European Power Exchange, EPEX SPOT in Paris. He was informed about the functioning of the Power Exchange and the price formation mechanisms on Europe's wholesale power markets.
Peter Altmaier, after his tour at the European Power Exchange, praised the achievement of the coupled French and German power markets.
Jean-François Conil-Lacoste, Chairman of the Management Board of EPEX SPOT, said: "Transparent, liquid and efficient power markets that facilitate trading across borders are a true asset for Europe. The social welfare gained through coupled markets is crucial for the European competitiveness and energy efficiency."
In 2008, EPEX SPOT was created by the merger of the power spot activities of the French and the German energy exchanges. Both power wholesale markets, together with the Swiss and Austrian ones, have been operated under one common roof ever since.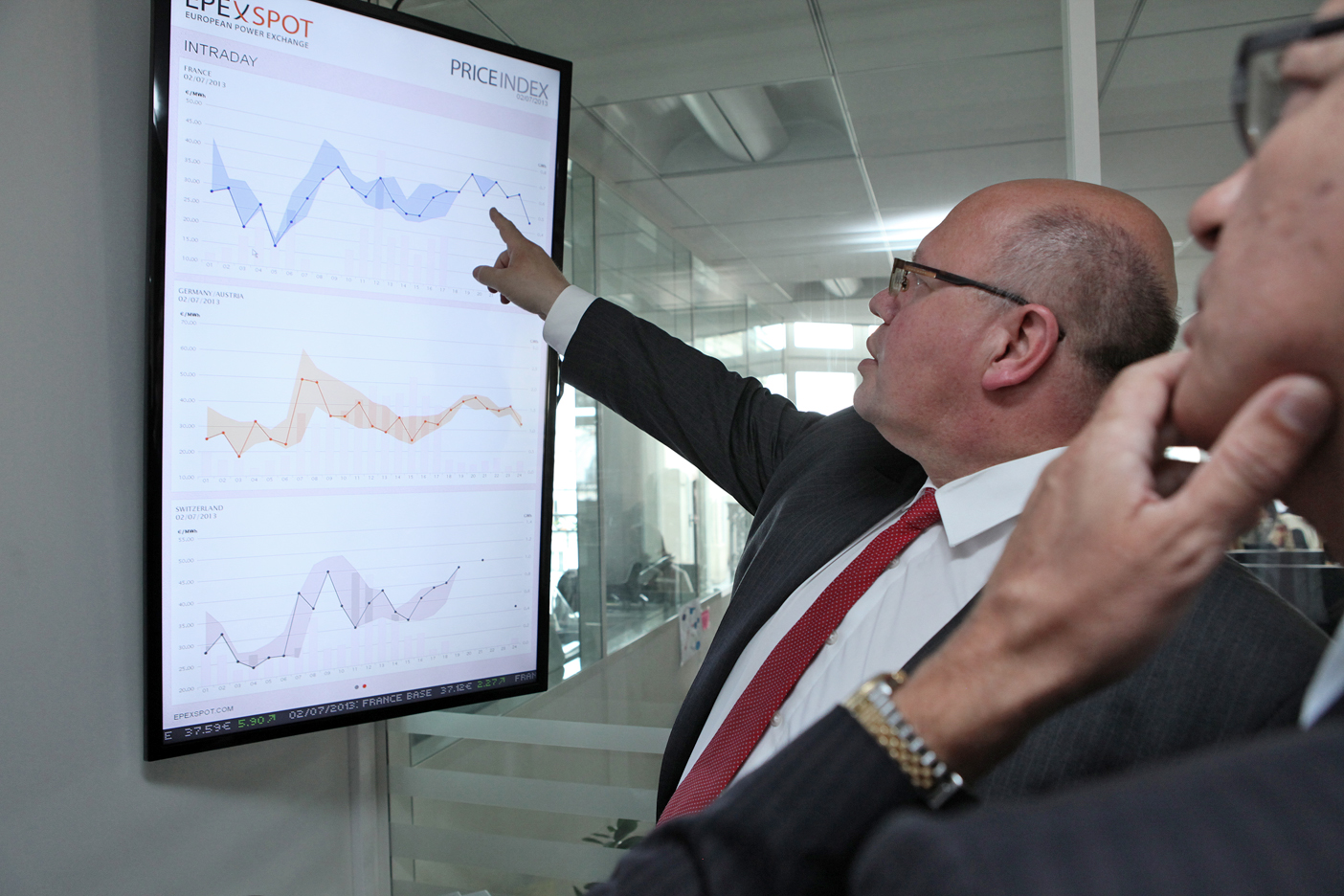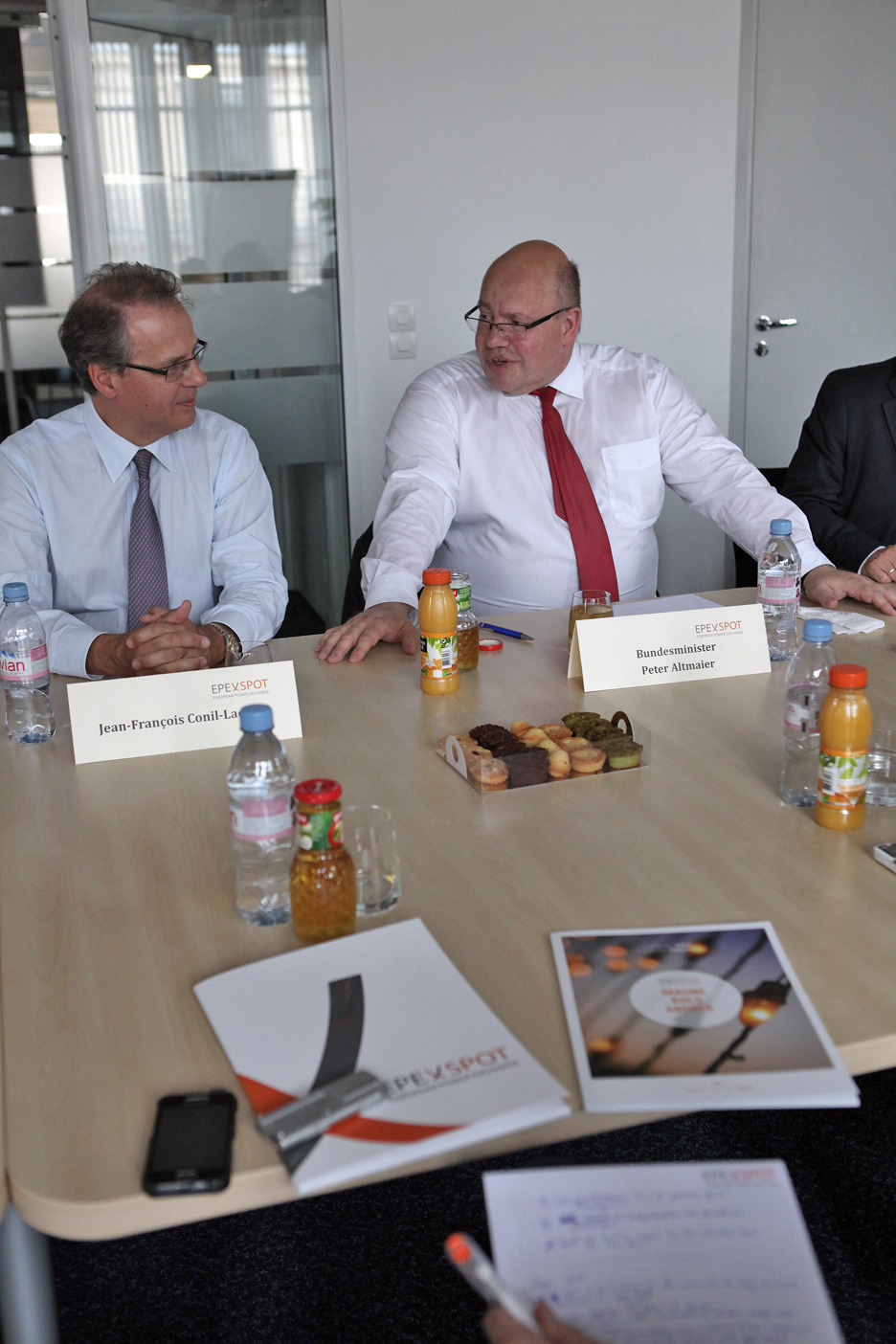 The European Power Exchange EPEX SPOT SE operates the power spot markets for France, Germany, Austria and Switzerland (Day-Ahead and Intraday). Together these countries account for more than one third of the European power consumption. EPEX SPOT is a European company (Societas Europaea) based in Paris with a branch in Leipzig. 170.3 TWh were traded on EPEX SPOT's power markets in the first six months of 2013.