German Ambassador Hans-Dieter Lucas visits EPEX SPOT headquarters
Paris, 6 October 2021. The German Ambassador to France, Hans-Dieter Lucas, visited the headquarters of the European Power Exchange on 5 October.
Ralph Danielski, Chief Executive Officer of EPEX SPOT, welcomed the Ambassador to the premises in Paris, followed by a discussion of current developments on the German and European electricity markets. The meeting was concluded by a visit of the Market Operations room – the heart of the Power Exchange where market prices are created based on European supply and demand.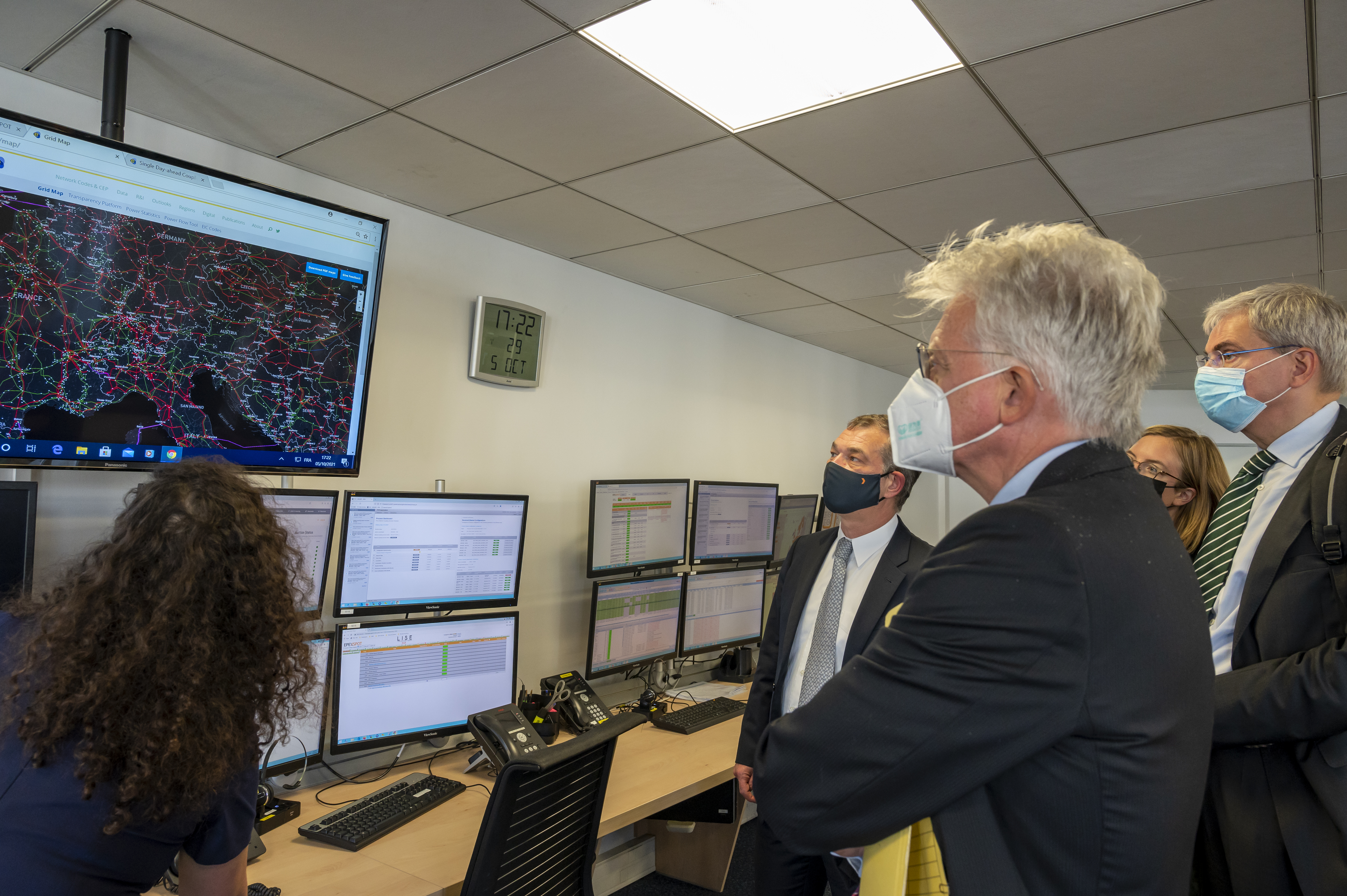 Within Europe, France and Germany have always had a particularly close relationship. The strong link between the two countries is also reflected in the electricity market, where Market Coupling contributes to security of supply. "We trust that this close connection will continue to be reflected in the energy policy of the new German government, to jointly achieve the decarbonisation goals. The efficient integration of renewables into the electricity market, which EPEX SPOT drives forward with an innovative trading offer, remains a core concern for the success of a cost-efficient energy transition for all Europeans," comments Ralph Danielski.
Today, a significant amount of renewable energy is very well integrated into the power market and their feed-in follows the market price signal, testifying that the market is essential for enabling the energy transition.
- ENDS
The European Power Exchange EPEX SPOT SE and its affiliates operate physical short-term electricity markets in 13 countries: in Central Western Europe, the United Kingdom, Switzerland, the Nordics and in Poland. As part of EEX Group, a group of companies serving international commodity markets, EPEX SPOT is committed to the creation of a pan-European power market. Over 300 members trade electricity on EPEX SPOT. 49% of its equity is held by HGRT, a holding of transmission system operators. For more information, please visit www.epexspot.com.